The Hotel, the Olive Tree and the Olive Oil
Évora Olive Hotel is located in the Alentejo, in the heart of the Alentejo.
Évora is its home, olive trees and olive oil the elements connecting the hotel to the region, to the land.
It is right here, in the Alentejo, that the first initiatives dedicated to the golden nectar are starting to appear, an emphasis going out to Rota do Azeite [Olive Oil Route].
The connection of Évora Olive Hotel to olive oil is wonderfully underlined with the contemporary style of its areas and the different architectural environments, where the olive oil production process is revealed, step by step, to guests and to anyone interested:
Pátio das Oliveiras / Olive Groove
Staircase / Spindle
Indoor Pool  / Tank
Restaurant / Mill
In addition to all these points, which connect the physical space to the production process, we have other corners that you cannot miss, they are:
the Exhibition Space where you can get to know old and more recent pieces related to the production and tasting of olive oil, as well as beautiful photographs that portray the traditional process of harvesting olives;
and the future A Ver Évora Terrace, a privileged location with a beautiful 360º view of the historic city of Évora.
It is time to stop, breathe and feel.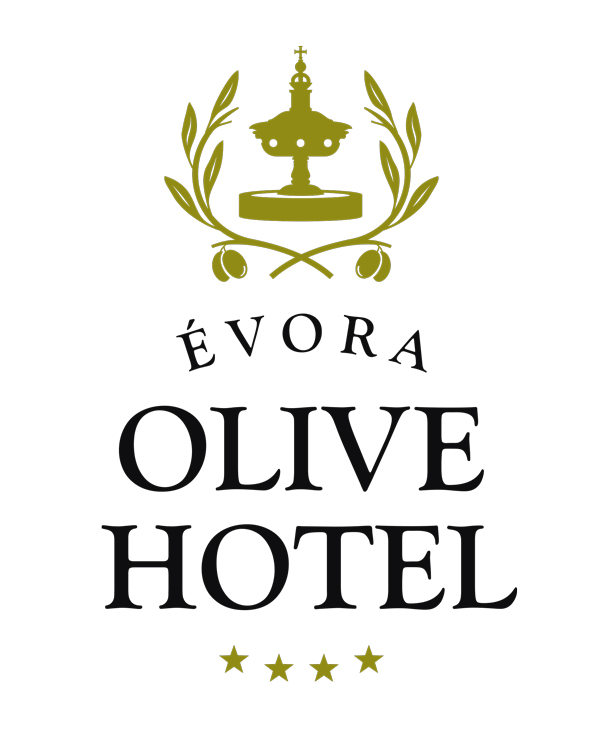 "(…) Olive oil is a poem. Regarding its history and context, olive oil is a huge romance."
José Luís Peixoto IN AZ ZAIT 15
A
B
C
D
E
F
G
H
I
K
L
M
O
P
R
S
T
U
W
A
Activities –Please contact the reception for information on local tourist activities and reservations.
Adapters and transformers – Please contact the Reception whenever necessary.
Air conditioning – The remote control in your room allows you to select the temperature. For proper air conditioner function and energy efficiency, windows should be kept closed. In case of any doubt, please contact the reception.
Airport transportation – Must be booked in advance. Please contact the reception for further information.
Amenities – bathroom – At your disposal: shampoo, bath gel, soap, shower cap, and soap.
Amenities – office – At your disposal: pencil, paper sheets and an envelope in the room.
Amenities on request – Swimming caps and slippers. Please contact the Reception, dial phone nº9.  For other amenities, please contact the Reception.
Animals – No animals are allowed in the hotel except for guide dogs (accompanied by appropriate certification).
Audiovisual material – For using any of the audiovisual equipment available, please contact the reception. Extra cost. 
B
C
D
E
F
G
H
I
K
L
M
O
P
R
S
T
U
W