A new brand has born for our Boutique Hotels
Because the world is better with Art and Soul.
Because the world is better with Art and Soul.
Be an experience collector
12% IMMEDIATE DISCOUNT ON DIRECT BOOKING -12% DISCOUNT ON SERVICES DURING STAY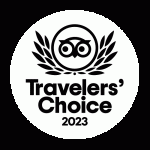 Get to know our Boutique Hotels
Hotels in Portugal recognized for their excellence in service, location and general conditions. In 2023 our Hotels are ranked within the best properties on Tripadvisor, chosen by Tripadvisor users.
Porto A.S. 1829 Hotel
Walking on the streets of Porto means going back to the past, keeping the present alive.
Entering the Porto A.S. 1829 Hotel is like an authentic trip back in time to the 19th century.
Lisboa Pessoa Hotel
Located in the centre of Lisbon, just a few metres from Chiado, the Lisboa Pessoa Hotel is the starting point for your visit to the Portuguese capital and to learn more about the work of Fernando Pessoa and Portuguese culture.
Évora Olive Hotel
Located within the city walls and inspired by the olive oil theme, this hotel wants to introduce guests and visitors to pieces of Alentejo culture.
Benefecie de um desconto de 10% em reservas imediatas.
"Lovely intimate hotel with many services and stellar staff ! Thank you Eugenia, Sophia, Daniel, and everyone for making our stay very special! The hotel is discreetly located on a quiet and uphill street. Better take a taxi to get there if you have heavy luggage. Otherwise, very easy transfer by subway from the airport (about 1hour, red line to Alemada stop, then change for green line and get off at Baixa-Chiado). There are many areas where one can relax in this hotel : 2 small terraces with a lovely view on the castle, one quiet and cozy library, a great Spa area with sauna, steam room, pool and gym opened till 9pm!"
ginsengNewYork
in Lisboa Pessoa Hotel
"Lovely hotel, great breakfast and good sized bedroom and balcony. The staff was friendly and free parking was very useful. Their was a miscalculation on our bill and it was fixed with no issues at all. Would definitely recommend. The location was great too!"
Sarah F.
in Évora Olive Hotel
"I recently spent 3 nights at the AS 1829 and its was a fantastic experience. I stayed in a small double room and although it wasn't massive (it was a small !) there was plenty of space and I had lovely views over the very beautiful square. The hotel was very clean and breakfast was first class. The hotels location was perfect , a few minutes walk from the river and only a 20 walk with suitcases from the main train station that connects to the airport. I cant think of a single way that my experience could have been improved ."
Andrew T.
in Porto A.S.1829 Hotel
"We stayed at the Lisbon Pessoa for 5 nights in April 2022. We chose the hotel largely on location and the reviews and we were not disappointed. The staff were great from arrival to departure and were attentive and friendly. The mini bar was also replenished with beer/coke/fruit juice/crisps and kit-kat daily! Breakfast was good and there was a good selection. We used the spa each night which was a great way to unwind for 45 minutes before heading out again! The hotel was well located to visit the main areas of Lisbon by foot. I would definitely stay here again."
Andy985
in Lisboa Pessoa Hotel
"We had a really good time at this hotel in a quiet area. The hotel staff are very helpful and willing to please their guests. The installations, which include an outdoor pool and an indoor spa, are well cared for and we made full use of them. Breakfast was varied tasty and abundant. Within walking distance to the centre of Evora and other interesting points. Easy covered parking in the hotel and whats more no charge. This hotel is doing a good job "Well done ""
Sheila R.
in Évora Olive Hotel
"I loved this hotel! I was traveling solo so it was nice to have staff at the front desk 24/7 if I had a question. The room was large, had a great view and was very comfortable. The restaurant at the hotel served some of the best food I had while in Porto which is saying something. The front desk staff was kind and accommodating. If you cant check in early, they will hold your bags for you so you can get to exploring this extraordinary town. Its at the end of a busy pedestrian street but with the windows closed it was perfectly quiet in the room. I would absolutely stay at this hotel again!""
Kellya0827
in Porto A. S. 1829 Hotel