The best flavour with a view over the city of Lisbon!
Interior room with eight niches and private window over the city of Lisbon. And,  still, a lounge area and two rooftops, authentic viewpoints of the Portuguese capital, located in our hotel in Lisbon.
Weekdays: 07:30 am – 10:30 am
Weekend: 07:30 am – 11:00 am
12:00 pm – 00:00 am
06:30 pm – 00:o0 pm (Tapas and Dinner menu)
Or call us: +351 910 942 197
(portuguese mobile network call)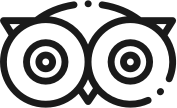 " Undeniably the most friendly helpful staff. The 5th floor bar was lovely with great views "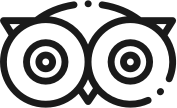 " Great rooftop bar/terrace with exceptional views of the city. "
Up to 4 people, it is possible to request a reservation until 6:00pm on the same day. From 5 people, reservations are considered as a group. These are accepted until 5:00pm. From 11 people, it is necessary to choose the group's menu in advance. The kitchen closes at 10:30 pm.