In 2019, Porto and the northern region beat the record number of tourists with over ten million overnight stays. With prices lower than the capital and with a mix of culture, history, gastronomy, mild climate and nightlife, Portugal's second largest city is an excellent option for a short getaway. But what makes Porto even more special are the people: warm, welcoming and always willing to give directions to tourists. This is a program with relaxed options for those who want to visit Porto and have only 48 hours free.

What to visit in two days in Porto, Portugal
DAY 1
Morning
9AM It's time for a good, hearty breakfast, in the heart of Porto overlooking Largo de São Domingos. Porto A.S. 1829 Hotel is the right choice, with seasonal and quality products that will leave you with a comfortable stomach and lots of energy to burn for the rest of the day.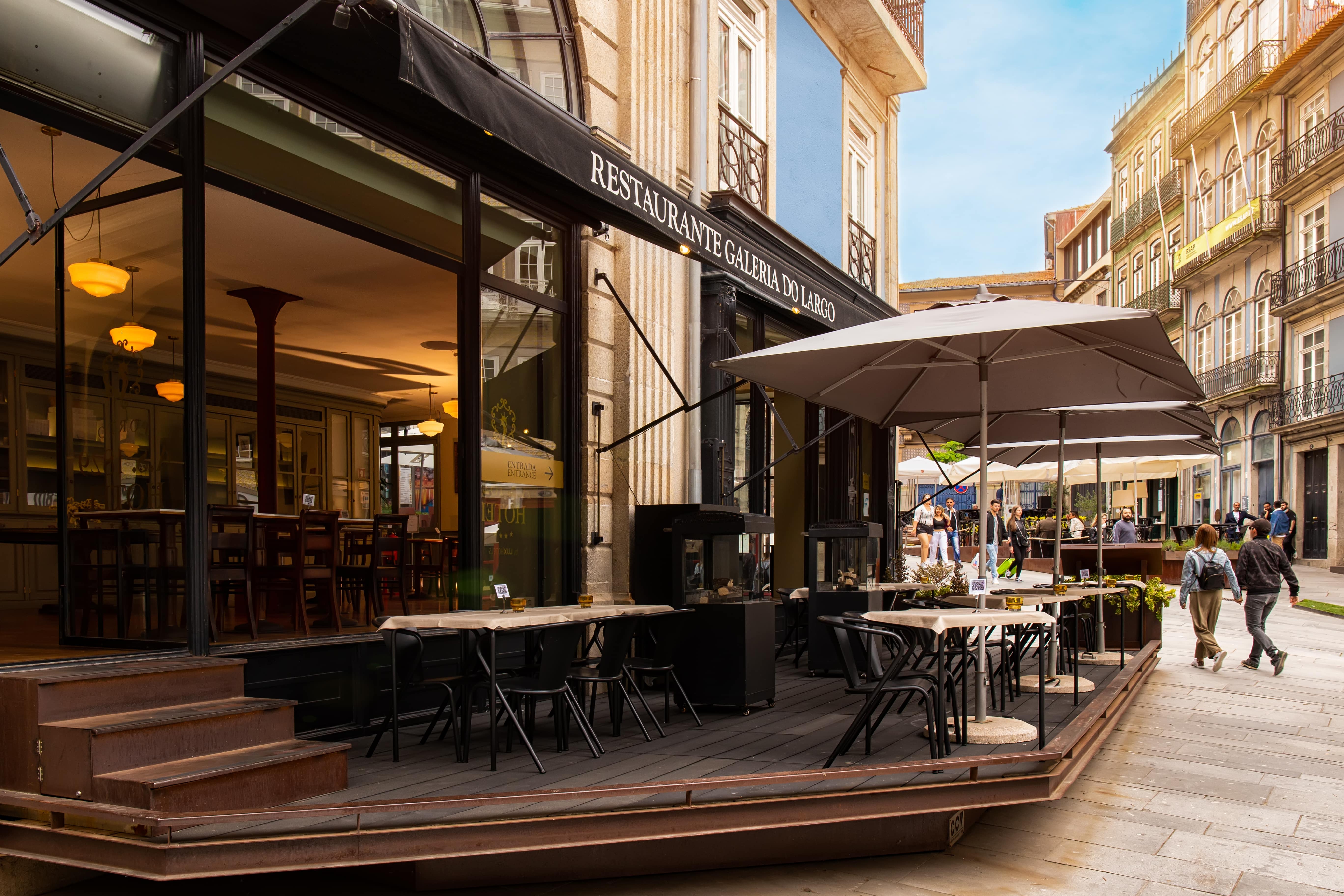 10AM Start with a relaxed stroll through downtown Porto. Unlike Lisbon, the historic center of Porto is smaller and, despite the steep streets, you can do everything on foot. It is suggested a relaxed stroll around the National Theater of São João and Praça da Batalha. Go on foot towards Ponte D. Luís I. Walking across this bridge is a wonderful feeling. The work is a beautiful example of 19th century engineering and while crossing to the other bank you get a panoramic view over the Douro River, the city of Gaia and Porto. It is such a special setting that some grooms take the opportunity to take their wedding photos there.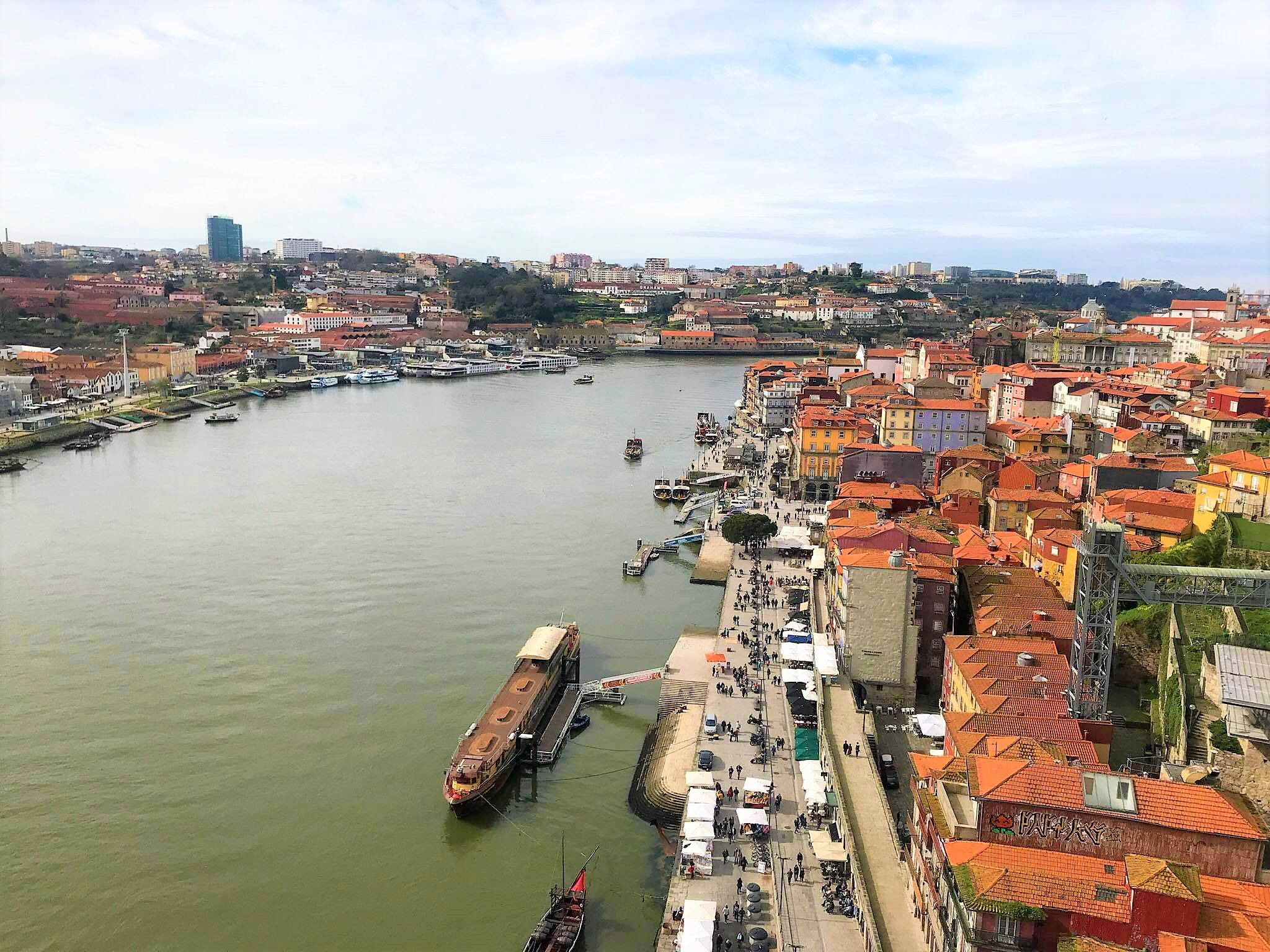 12AM On the Gaia side, go to Jardim do Morro. A place with good music, where you can relax in the garden or have a drink and enjoy one of the most beautiful views of Porto.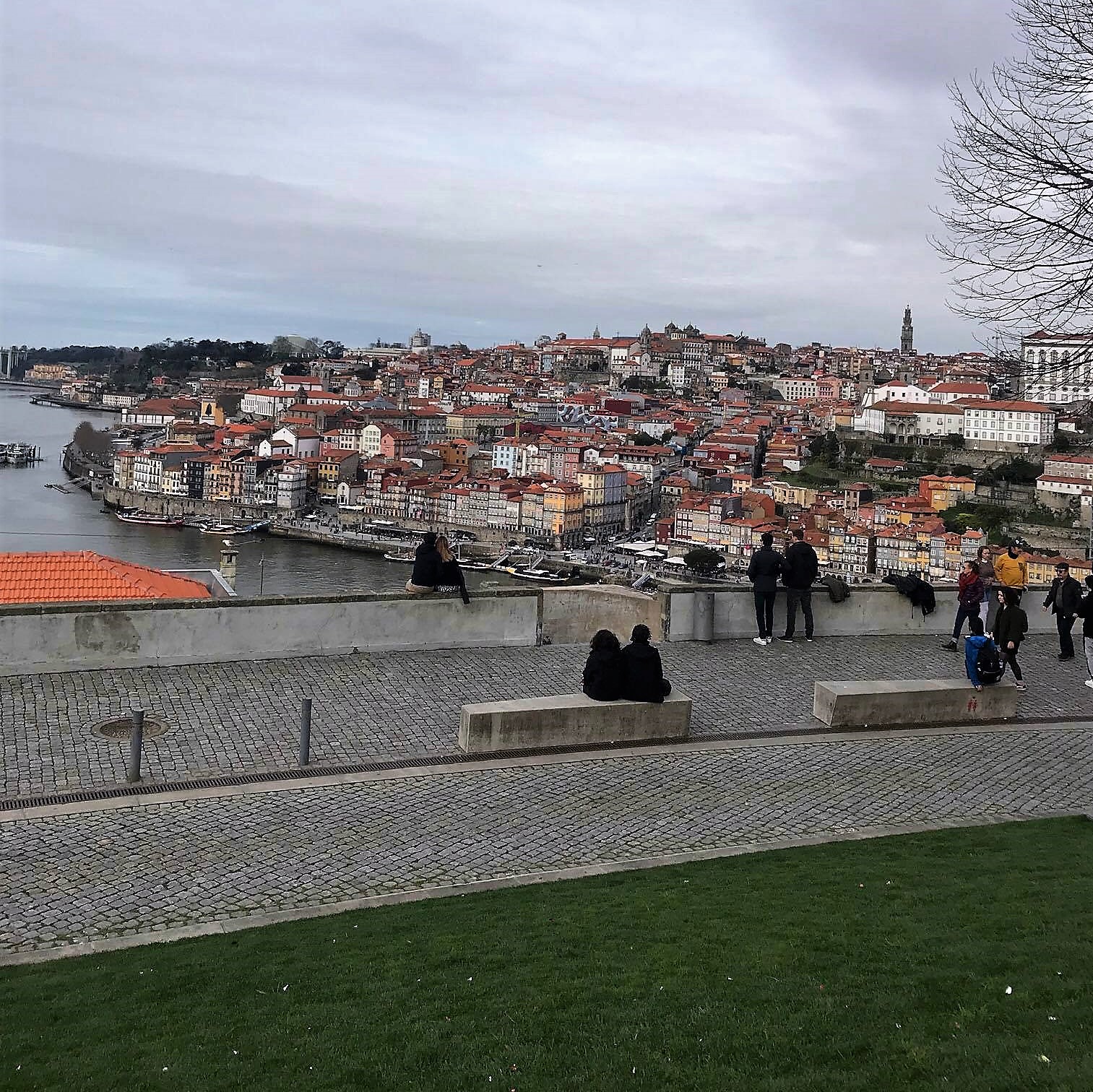 1PM After Morro, go to Ribeira de Gaia, Rua Guilherme Gomes Fernandes, and try a francesinha cooked in a wood oven at Tappas Caffé Regional.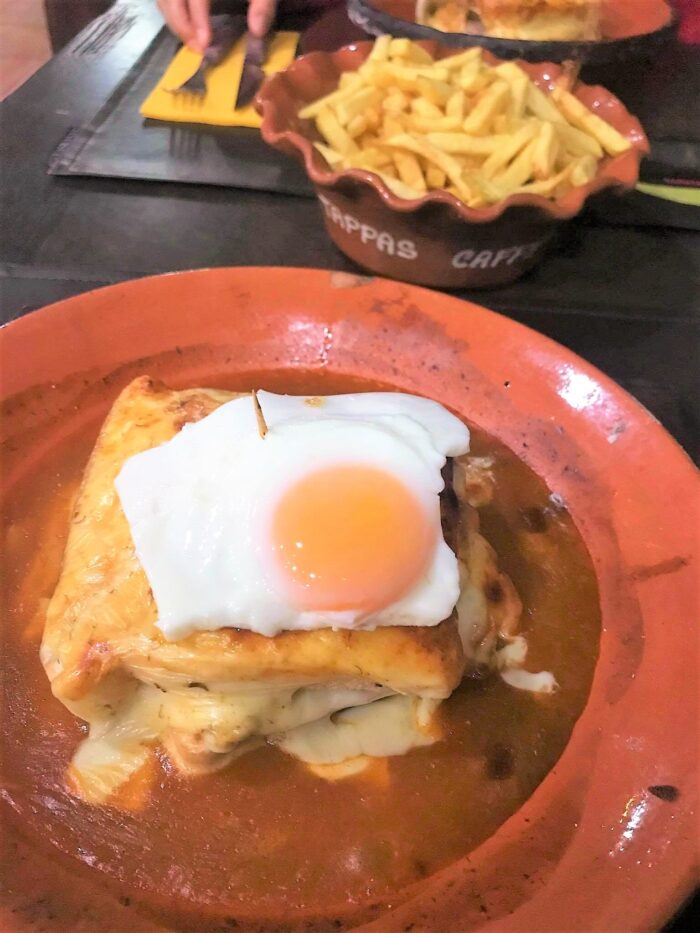 Afternoon
2PM Enjoy a post-lunch stroll through Ribeira de Gaia, where you will find tents with handicraft products and a landscape painted with rabelo boats and cruise ships going down and up the Douro River. Cross the lower deck of the D. Luís I bridge until you reach Ribeira do Porto, to take the 6 Bridges Cruise.
3PM The 6 Bridges Cruise departs hourly. You can take the ticket in the Ribeira area, from 15€ and lasts about 50 minutes. With friends or family, with children, everyone will love this boat trip on the Douro River. The history of the bridges is told through a recording, while the boat passes through each one of them. A perfect relaxing moment to start the afternoon.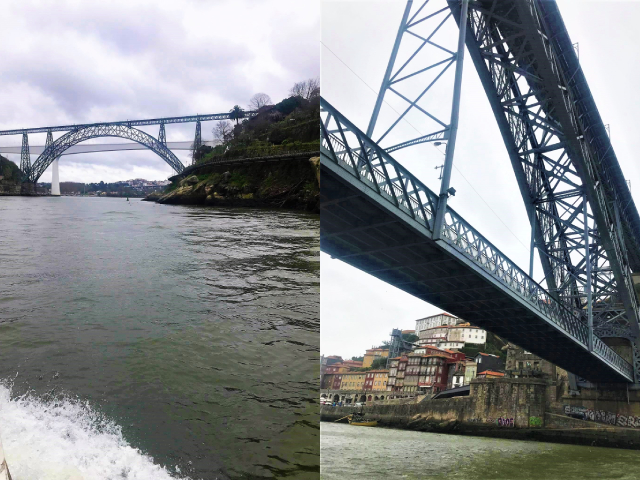 4.30PM After relaxing, continue the walk up Rua Mouzinho da Silveira. On the left side, you will find the Palácio da Bolsa (UNESCO World Heritage Site), further up on the right, the Cremosi ice cream shop. With 100% natural ice cream and eye-popping pastries it is a great place to snack.
5.30PM The São Bento station is right at the top of the Cremosi place. Take the opportunity to enter and see the magnificent blue tile walls (placed in 1915) that depict historical and rural scenes of Portuguese life, painted by Jorge Colaço.
6PM Then, walk along Rua das Flores, one of the most famous streets in Porto, once dedicated to jewelers and goldsmiths, now also dedicated to emblematic brands, such as the most recent opening of the Portuguese cosmetics store Benamôr.

7.30PM When you finish seeing Rua das Flores, in a downward direction to Ribeira, you will find in Largo São Domingos, Galeria do Largo, the restaurant we suggest for dinner tonight. With a menu full of comfort dishes and a touch of modernity, prepared by chef Manuel Ferreira.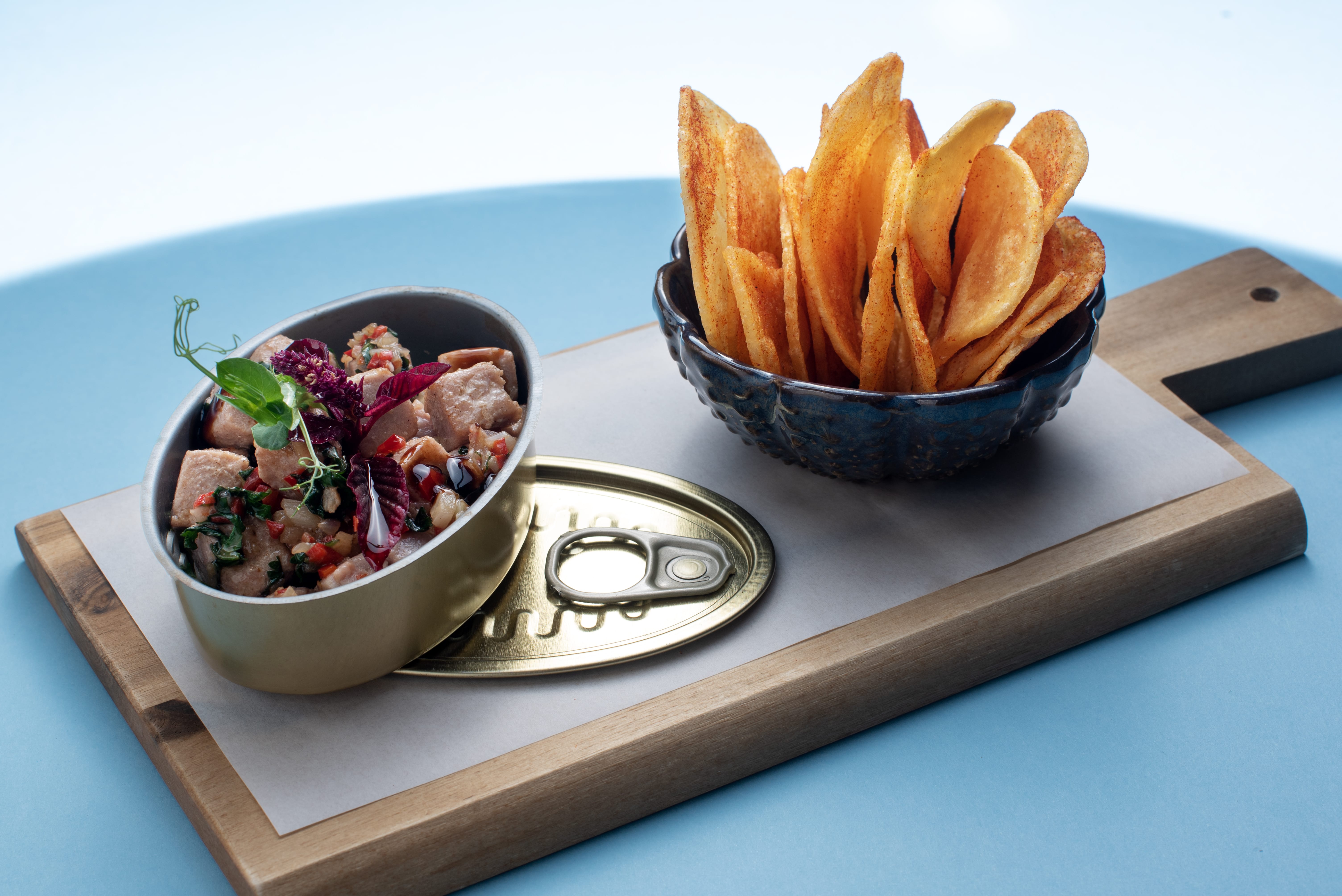 9PM We suggest a night walk through Avenida dos Aliados, the central square of the Invicta city. 7 minutes away you will find Praça Guilherme Gomes Fernandes, a great area of terraces, and the historic Leitaria da Quinta do Paço. Don't leave without trying the best eclairs in Porto.
DAY 2
Morning
10AM Start the morning with a walk to Rua de Santa Catarina, known as an excellent shopping area, with all kinds of stores, from clothing, to travel souvenir shops. For lovers of sweet things, we recommend a stop at the Amorino ice cream, to taste the hot chocolate, made the old way.
11AM From Rua de Santa Catarina go to the Crystal Palace Gardens, it's 30-minute away, but the walk is easy. When you arrive you can rest on one of the garden benches and enjoy the beauty of the flowers and the place in general. It is undoubtedly one of the most beautiful gardens in Porto.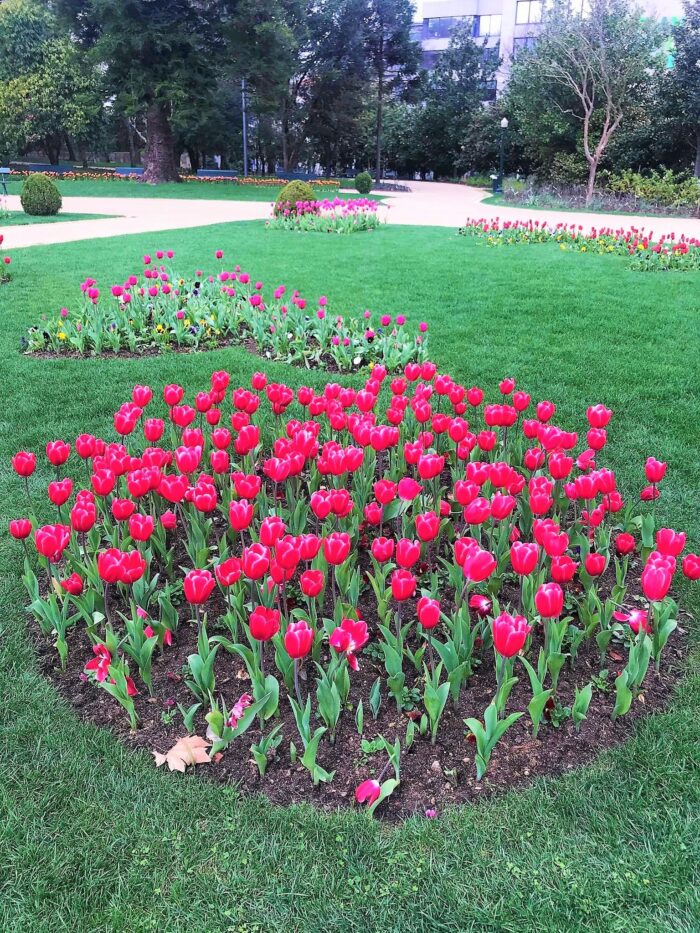 12AM There is little time left for lunch and Casa da Música comes at the right moment of our day. An award-winning building with unique characteristics where music has a residence, in addition to the cultural area it has a great restaurant with lunch menu.
Afternoon
2PM Take the metro at Casa da Música ( line A) towards Matosinhos, takes about half an hour. Get off at Matosinhos – city borderer with Porto – with beach, terraces and several points of connection to the Parque da Cidade, good for being with family and friends, or for a walk in nature.
4PM To return, take the bus 500 towards Praça da Liberdade, Porto. It is a path designed along the sea line and offers impressive views.

5PM Almost at the end of the day, you cannot miss a visit to the Torre dos Clérigos, it's about a 9-minute walk from Praça da Liberdade station. You can choose to visit the tower and the museum for 6 € or visit only the church.
6PM End your trip with a visit to one of the most beautiful bookstores in the world: Livraria Lello dates back to 1906. It has already been part of the first editions of Eça de Queirós or Camilo Castelo Branco. Today, it remains intact with the old style and is known worldwide for it, leading tourists to experience the atmosphere of an early 20th century bookshop. The adult ticket is 5 €; for children it is free.
If you liked these suggestions of what to do in Porto in 48 hours, stay tuned to our blog where we will continue to show you our Porto, among other beautiful cities in Portugal.