Visiting Porto and not tasting Port wine is unthinkable, right?
Let's do it by steps. Before you try it, you need to know more about Port Wine. How to choose and pair it perfectly with food. Do this while organizing travel arrangements for the city of Porto. A preparation that requires as much care and discretion as choosing the hotel in Porto where you want to stay.
How to choose and harmonize Port Wine with gastronomy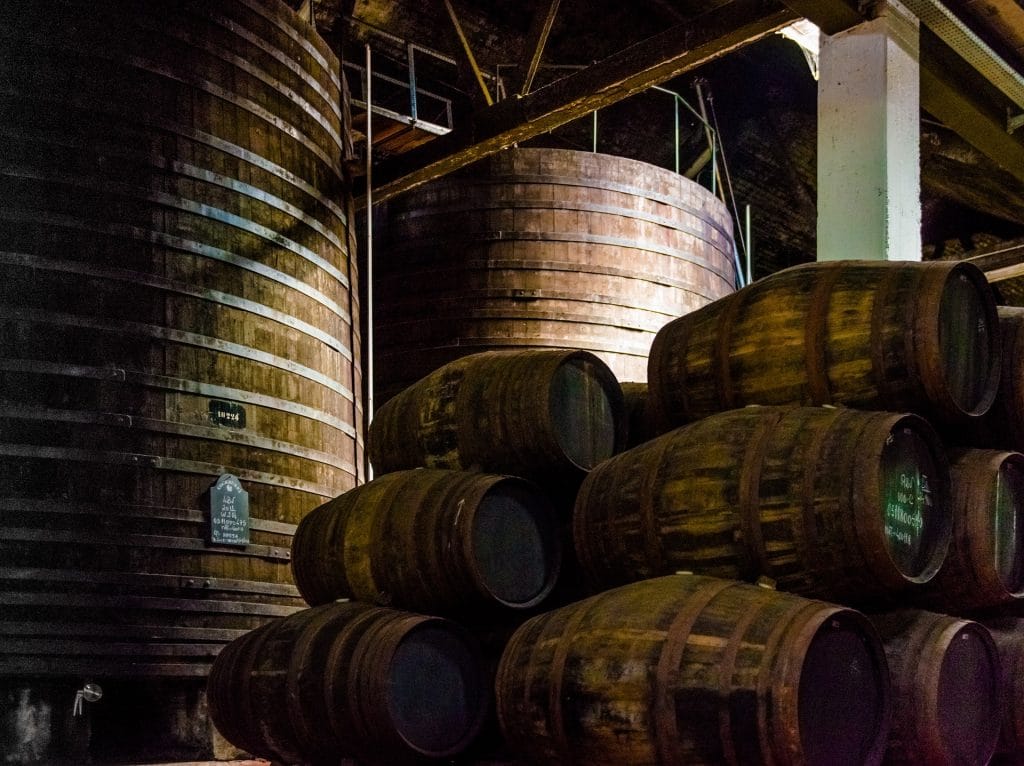 Did you know that you can drink Port Wine at different times or are you one of those people who still believe that it should only be paired with dessert?
A tall glass with Dry White Port, tonic water, ice and a slice of lemon, called PORTOTONIC goes perfectly with an aperitif. Another suggestion is to combine it with a 10 year old Tawny or Reserve Tawny.
During the meal, White Port perfectly accompanies salads and fish dishes. Strong cheeses or pâtés go well with 10 year old Tawny. Meat with intense sauces invites you to an LBV.
Chocolate cakes and mousses pair with LBV and young and fruity Vintage wines. Conventual desserts with 10 and 20 year old Tawnies.
As you can see, there is a Port that harmonizes beautifully with every moment of the meal.
Where to taste Port Wine (spaces & cellars)
As you already know that you can accompany port wine throughout your meal, all you have to do is discover the best places to enjoy it.
1. A.A. Calém
2. A. Ramos Pinto
3. Burmester
4. Churchill's
5. Cockburn's Port
6. Ferreira
7. Poças Júnior
8. Real Companhia Velha
9. Rozès
10. Sandeman
11. Taylor
12. Vasques de Carvalho Brand House
13. W. & J. Graham
14. C.N. Kopke
15. Quinta Do Noval – Vinhos
16. Espaço Porto Cruz
17. Centro Multimédia do Vinho do Porto – AEVP
18. Associação de Empresas de Vinho Porto
Source: Instituto dos Vinhos do Douro e do Porto
_
If you liked these suggestions, stay tuned to our blog where we will continue to show you Porto, among other beautiful cities in Portugal.