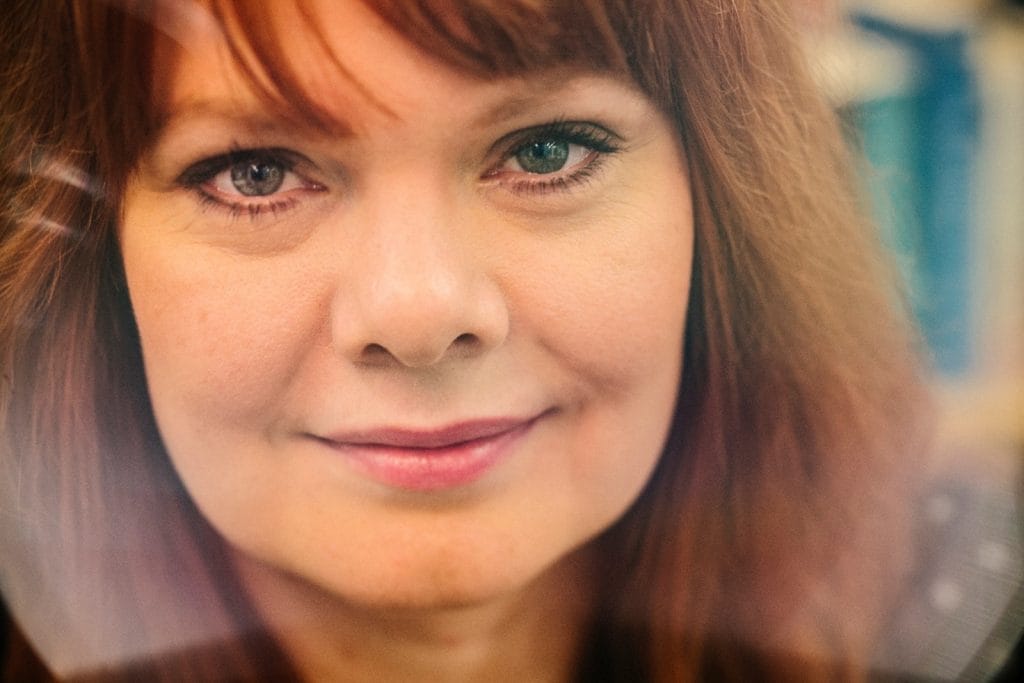 Rachel Röst is a Danish author who has written two novels – Grundvold, "Foundation" (2021) and Pyntesmil, "Decorative smiles" (2022) –, as well as two children's books. Her novels revolve around social issues and how childhoods shape lives. The latest novel, Pyntesmil, is about violence in the family and how children deal with that as they grow. Rachel has a master's degree in literature from Copenhagen University and also work with at-risk children's and youth's reading.
Rachel Röst is presently writing a new novel, in which the main carachter, called Nora, reads Fernando Pessoa's works, and developes a very special interest for the Portuguese writer's experience of multiplicity of the self, as well as for Pessoa's Lisbon. In order to go deep into Nora's literary experience about Pessoa and Lisbon, Rachel Röst travelled to Lisbon in 2021, stayed at the Lisboa Pessoa Hotel and participated in the "Fernando Pessoa's Lisbon" literary tour provided by the hotel and guided by the Pessoa academic Fabrizio Boscaglia, who is the literary consultant of the hotel.
Here is an interview with Rachel Röst, as a form of conversation with Fabrizio Boscaglia, about how Pessoa and the Lisboa Pessoa Hotel are influencing or contributing to her process of literary writing.
Rachel, what's the connection with Pessoa and your new novel, which you are presently writing?
My novel is about Nora who is diagnosed psychiatrically as a "Bipolar 2". In a hypomania, she comes across Fernando Pessoa's authorship. She reads that Pessoa wrote through heteronyms: a kind of author with personas with their own writing styles and biographies. Plus, she discovers that Pessoa describes himself as no longer having a personality. Nora doesn't feel like she has a personality, so this strikes a chord. Her mother was transgressive and domineering, and the result has been that Nora has a weak self. Nora reads poems of Pessoa and becomes obsessed with this author. She travels to Lisbon to walk in his footsteps and gets so inspired that she begins to see Pessoa's life as a template that she must follow. For example, Pessoa pretended to be a psychiatrist and wrote former teachers and a fellow schoolmate in South Africa [where Pessoa lived during his childhood], pretending that he had the author as a patient and that he was very mentally ill. He, as a fictional psychiatrist, asked them about Pessoa's personality and sexuality. Nora does this too. It gets her into difficulties with family and friends, and she also has trouble living with the answers. Later she mimics Pessoa's interest in the occult. She tries her hand at magic and meets an alchemist who challenges her idea of personality. We follow Nora's journey in self-discovery, with Pessoa functioning as catalysator.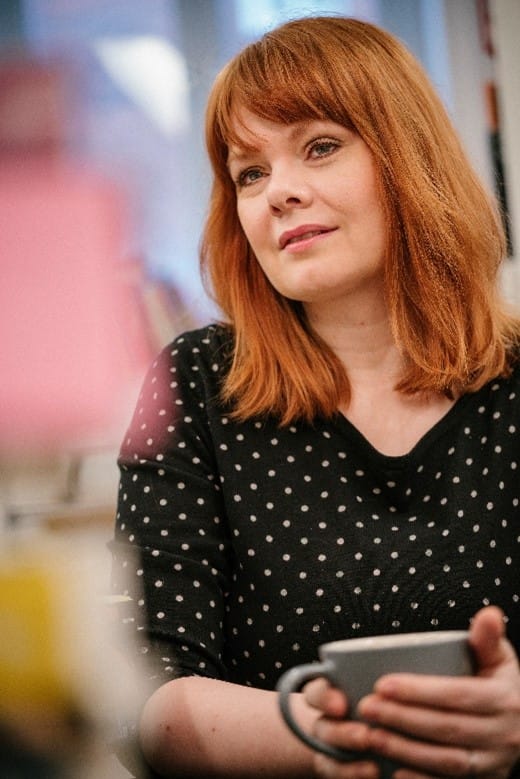 Why Pessoa, what hit you about Pessoa's literature and life, and what did you read of his works? In which circumstances of your life did you know about this poet?
I came across with Pessoa almost by accident. I wanted to write about a young woman who became obsessed with an author because I wished to portray fan behavior and mental illness. I also wanted the author to be well known and live in Europe. So, I read about a lot of European authors and waited for one that inspired me. Then I came across with Pessoa and I was intrigued with Pessoa's heteronyms and how far he took them. They even had horoscopes and corresponded with each other. I acquired the book Fernando Pessoa: Selected Poems in Danish and I was fascinated with the heteronyms, the stark differences in writing styles and themes. Also, the philosophical and aesthetic qualities of his poems. Parts of Pessoa's work also revolves around the question "what is a personality." This is a question I'm very interested in and explore in my novel.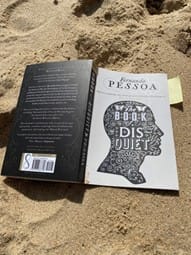 Please tell us about your experience at the Lisboa Pessoa Hotel and especially with the Pessoa walking tour provided by this literary hotel. Was it useful and beneficial for your literary life and for the project of your novel?
I visited Lisbon as researcher because Nora travels to the city in her obsession. And I of course stayed in Lisboa Pessoa Hotel as Nora would do. I needed to describe the hotel and was very pleased with the interior design, the Pessoa library, the meeting rooms named after his heteronyms and even wall art inspired by his poems.
I booked a Pessoa walking tour with you [i.e., Fabrizio Boscaglia] because Nora definitely would do that. It was very interesting to see the places where Pessoa lived, worked, drank his bica, and places which inspired him. You knew a lot about Pessoa and his life and told the stories very well and engaging. I followed the route the day after with my notebook and wrote down the details of the buildings and squares. I also imagined how Nora would react to seeing this and wrote some scenes.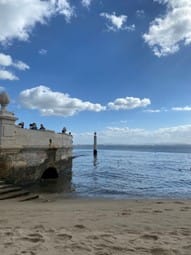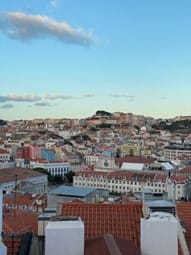 Is there some aspect of the city of Lisbon which is especially inspirational for you as a writer?
I love the colors of Lisbon. They are vibrant, diverse and optimistic. The ceramic tiles are very charming. It's also a lively city, very walkable and modern as well as having history. The almost golden light in the afternoon is quite special. I was also inspired by the lovely people as well. Very down to earth, friendly and open.
The interview was realized by Fabrizio Boscaglia
_
Discover Lisbon & Pessoa from Lisboa Pessoa Hotel.