Enjoy a 1 or 2 night getaway to Porto and stay at Porto A.S. 1829 Hotel, located in the historic epicenter of the city, between the allies and Ribeira, very close to the magnificent São Bento Station, and take the opportunity to take one of the two routes suggested by Tacitus.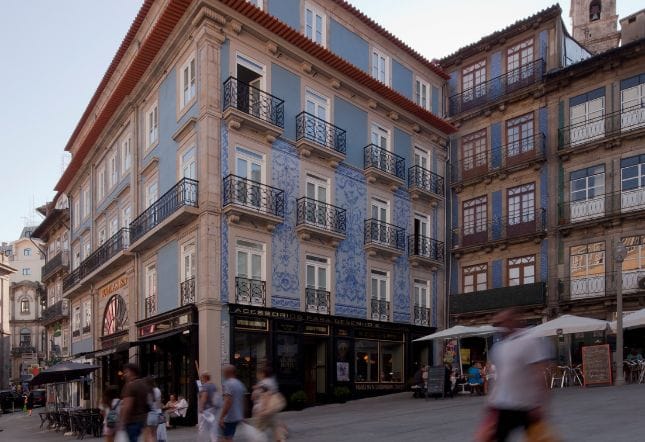 Porto A.S. 1829 Hotel was born in the Papelaria Araújo & Sobrinho building, one of the oldest stationery stores in Europe and in the same family for 5 generations. A journey through time to discover floor by floor.
Literary routes conquer Porto!
Camilo Castelo Branco Route
2022 marks the 150th anniversary of the date on which one of Camilo Castelo's most unknown and controversial novels should have been published: "A Infanta Capelista".

On November 5th, there will be a guided tour by Joel Cleto who will answer a wide range of questions:
Why did the famous writer order the publication of this book to be suspended?
And what does all this have to do with Emperor Pedro II of Brazil?
And what marks are there in Porto of the different passages of the Brazilian monarch through the city?
Saramago Route
On the morning of Sunday 13 November, three days before the celebration of the Centenary of José Saramago, a guided tour by Joel Cleto marks the occasion. An evocative route of the writer's relationship with Porto, through what he wrote in "Viagem a Portugal" in 1981.

In addition to these tips on what to do in Porto, dive into the top 22 places to visit in Porto. Markedly cultural places, but not only.

_
If you liked these suggestions of things to do in Porto, stay tuned to our blog where we will continue to introduce you to our Porto, among other beautiful cities in Portugal.