Native of the large Italian island of Sardinia, Mariano Deidda is the Italian singer-songwriter famous for having dedicated a large part of his work to singing the verses of Fernando Pessoa, translated into Italian. Defined by the press as "the singer-poet", Mariano Deidda has published records in Italy and Portugal, a country where his work is recognized and where he has performed on important stages, events, and theaters such as, among others, the 1998 World Exposition, D. Maria II National Theater, São Luiz Theater in Lisbon, and Belém Cultural Center.
His collaborations are rich, including with Portuguese, Lusophone, and international musicians and singers such as, among others, Portuguese fado singer Camané, Portuguese singer Mafalda Arnauth, Cape Verdean singer Celina Pereira, Brazilian singer Carlos Careqa, and Czech jazz bassist Miroslav Vitous.

His most recent record, published in 2022 in Portugal by Valentim de Carvalho, is entitled Faust, and is dedicated to Fernando Pessoa's Fausto, in the Italian translation by Maria José de Lancastre. In this interview, the " singer-poet" tells us more about his passion for Pessoa and his latest project.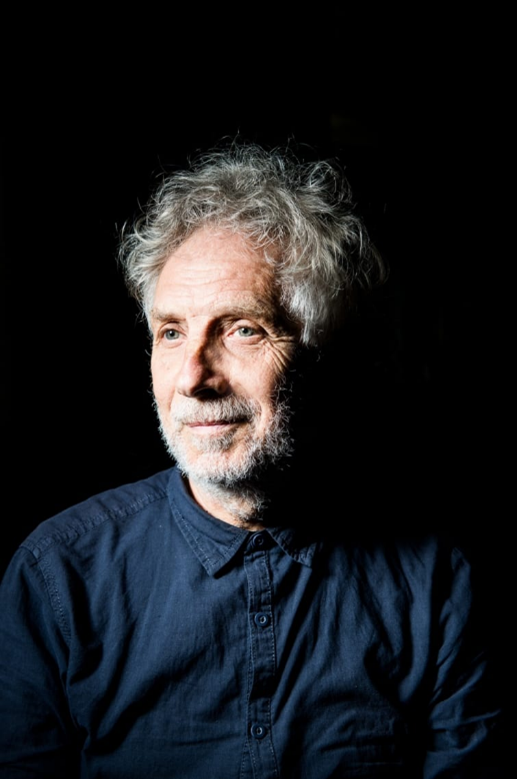 Mariano Deidda, you have dedicated many records to Fernando Pessoa. How did your passion for the great Portuguese poet come about?
The idea was born many years ago, more than thirty, since I first read Book of Disquiet in its translation by Antonio Tabucchi. I was immediately impressed by this future-oriented writing, and decided to change my artistic project to focus on the encounter between music and literature. I asked myself, "why am I writing lyrics for my songs when there are already authors who have written everything?" Pessoa is one of them, an artist whose work is certainly destined to appeal to future generations.
My love for the great Portuguese writer has been growing with time, precisely because every day I have discovered, while reading him, how much his writing evolves with each new reading.

Sometimes I have felt myself almost a heteronym of Pessoa, as Antonio Tabucchi told me some years ago: "those who work on Pessoa for many years become his heteronyms. He is an author that I feel present in my life, I believe that not a day goes by that I don't talk to someone about him.
How would you describe the encounter between music and literature?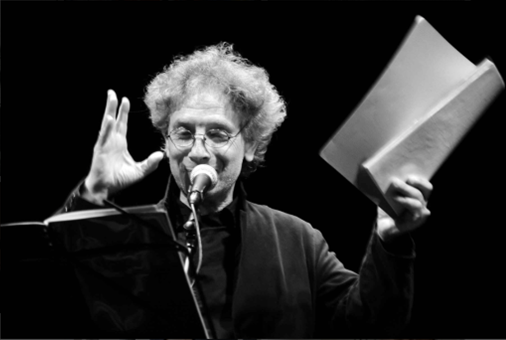 The right image to think of my work between music and literature is this: making a dress for words. It is a very difficult task, because usually when you make a record, the music comes first, while in this kind of project the words are already there and you have to remain faithful to them, without distorting them. It takes great sensitivity.

Through this work I want to bring beauty to people. By beauty I mean everything that can teach something. We should all look inside ourselves and decide to spend part of our life learning, to acquire beauty. I understand my work as cultural work to this purpose.
What does your new record, Faust, represent?
Fausto is a play that Fernando Pessoa worked on from 1908 to 1933, in his interpretation of the legend of the alchemist Johann Georg Faust, symbol of the search for impossible knowledge. This is a figure that, as is well known, had previously been interpreted in Goethe's famous Faust between 1797 and 1832.
I often say that Pessoa's Faust in music today is an act of courage, a powerful and different cry that seeks to stir the consciences and above all the eyes of a humanity that still does not want to be surprised.

Covid-19 brutally showed us that we cannot put ourselves in the place of a hypothetical God. Fernando Pessoa wrote: "All my life I was delirious, and so I went to heaven without cost, nor do I know why I went there. My selfishness and vain laziness generated a weeping love, of being God I had the greed, see if I am God or not!".

Covid-19 came to us to make us understand our limits, to show us that one era is over, beginning a new, unknown one, all with the intention of reflecting, to push us and make us think about our mistakes, first of all to look after ourselves and planet Earth, our only home. Pessoa's Faust teaches us today that we must take care of Life and there will never be anything more important. It will remain unchanged in the time yet to come, and all mankind can never replace myth, because myths were created so that mankind could rejoice and live happily through them.

Today, Pessoa's Faust in music represents a step forward, a bridge between what was and what should be. My Faust and Pessoa go in this direction: because the world is not only dreamed, but is inside another dream in which dreamers are the dreamers… Great changes and great transformations almost always face fear and pain. People without will, without courage, who don't know how to dream, sleep forever.
Thank you very much, Mariano Deidda. In conclusion, would you like to add anything?
I would like to quote some verses from the heteronym Álvaro de Campos, from the famous poem "Tabacaria". Everyone should carry this phrase in their breast pocket, like a secret code…

I am nothing.
I'll never be anything.
I couldn't want to be something.
Apart from that, I have in me all the dreams in the world.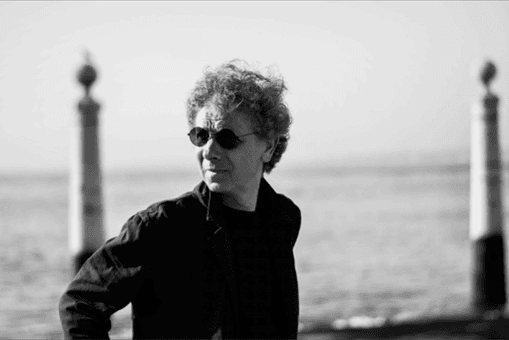 Interview conducted by Fabrizio Boscaglia
_
Discover Lisbon & Pessoa, from Lisboa Pessoa Hotel.