Pessoa's body of work is a dream, a theater of heteronyms, or a "drama in people," as he called it. One can say that all of this holds a cinematographic element given the predominance of imagination in Pessoa's writings. Thus, the seventh art did not remain indifferent to the Portuguese genius, nor did he remain indifferent to the art. It's worth getting to know more about Fernando Pessoa and cinematography.
Films about Pessoa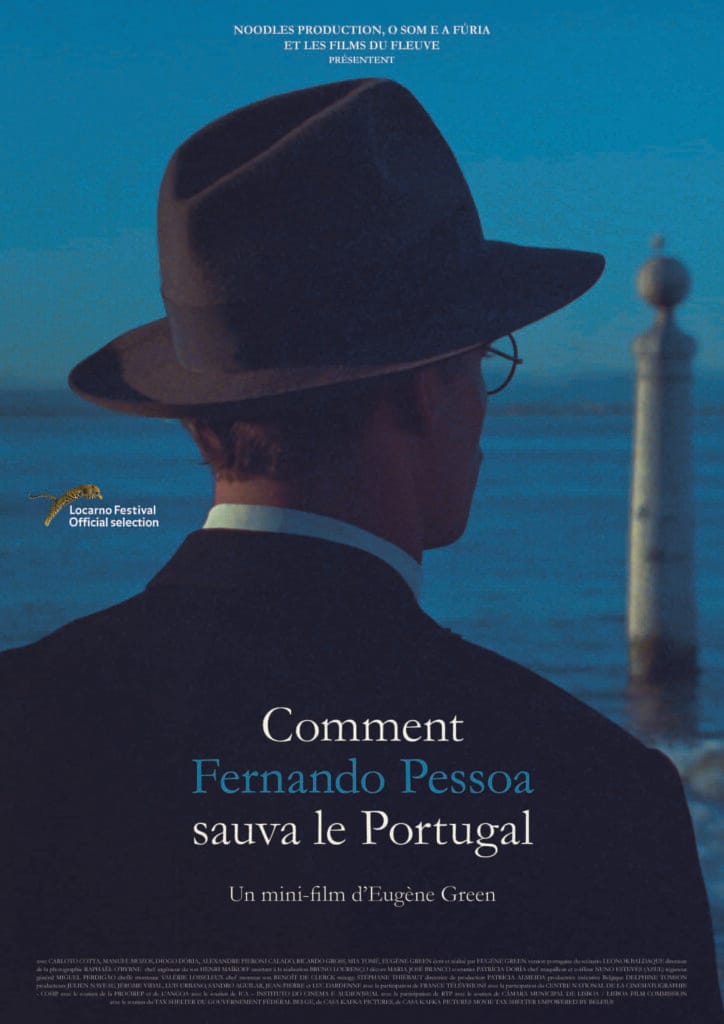 Without meaning to exhaust the topic, here we feature some films, especially two striking movies, both directed by João Botelho: The Other One (1981) and Disquiet(2010). The former represents the friendship between the two young poets, Fernando Pessoa and Mário de Sá-Carneiro, soulmates of Portuguese modernism. The suicide of Sá-Carneiro (1916) was a traumatic event for Pessoa, who dedicated a wistful poem to his "best friend" in 1934. Among the protagonists and voices in the film are various personalities of Portuguese culture, such as the poet, António Barahona, the filmmaker, Manoel de Oliveira, and professor of Pessoa's work, Fernando Cabral Martins (in the role of Pessoa). As for Disquiet, it is an interpretation of The Book of Disquiet, the most renowned work of prose by Pessoa, who, in the last phase of writing, credited its publication to the semi-heteronym, Bernardo Soares, played by Cláudio da Silva. Set in 21st century Lisbon, the Film plays on the intersection between dream and reality, which is typical of the Book. Music plays an important role, including the presence of Fado singers, such as Carminho and Ricardo Ribeiro.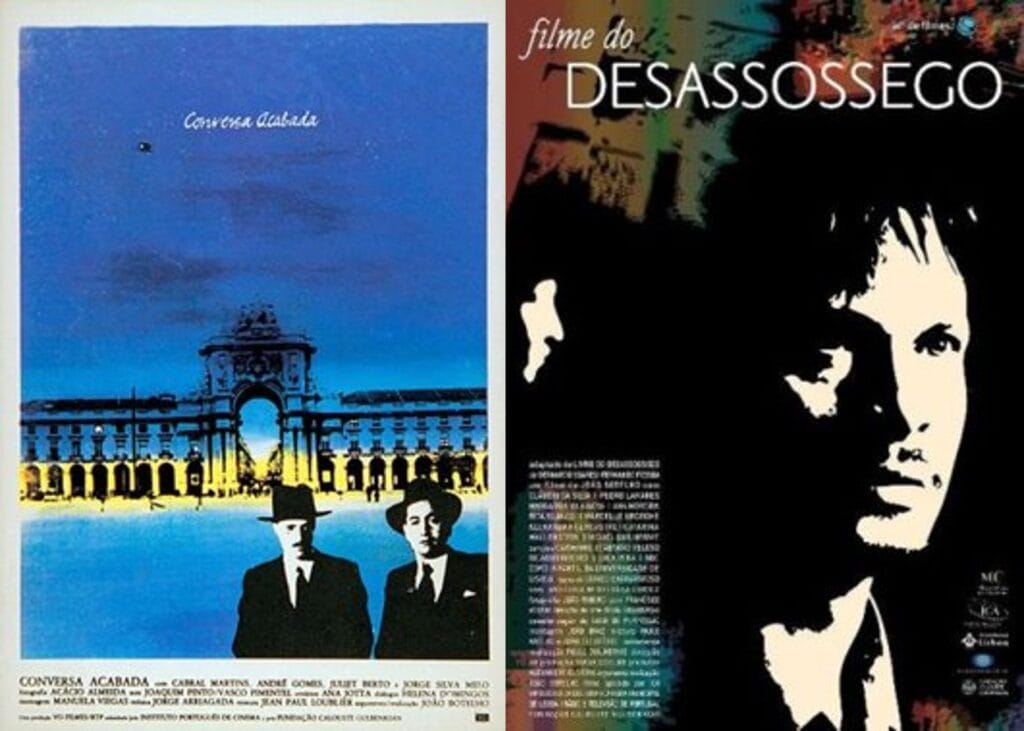 Still regarding feature films, in 2011, Ophiussa – Uma cidade de Fernando Pessoa (free translation: Ophiussa – A City of Fernando Pessoa) was released. Directed by Fernando Carrilho, it is a tour through Lisbon as seen by the poet, referred to by the name that the ancient Greeks had given to the Iberian West, Ophiussa, "Land of Serpents." An unsettling title.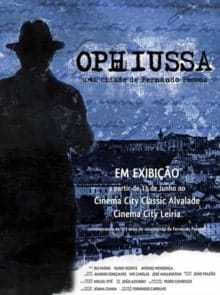 As for documentaries, we suggest Mysteries of Lisbon (2009) by José Fonseca e Costa, based on Lisbon: what the tourist should see, a text attributed to the orthonym. We also mention two films: Lisbon Revisited by Edgar Pêra (2014), a dream-like and transhuman passage through Pessoa's poems and city, whose title pays tribute to two of his poems, and The Gentle Touch (1987) by Italian filmmaker, Francesco Calogero, also inspired by The Book of Disquiet.
No que respeita às curtas-metragens, nesta panorâmica sobre Fernando Pessoa e o cinema destacamos Regarding short films, in this panorama of Fernando Pessoa and film, we feature three among several: Dia triunfal (free translation: Triumphant Day) (2014) by Rita Nunes, a very original reinterpretation of the "heteronym genesis"; Eu, Fernando Pessoa (free translation: I, Fernando Pessoa) (2013), with illustrations by Brazilian artist, Eloar Guazzelli; and How Fernando Pessoa saved Portugal (2018) by French filmmaker, Eugène Green, an ironic take on Lusitanian political and cultural themes that reinterprets the event in which Pessoa proposed an advertising slogan for Coca-Cola in the 1920s. In these last two cases involving foreign artists, we bear witness to a universalization of Fernando Pessoa throughout cinematography.
Fernando Pessoa and film: Film Arguments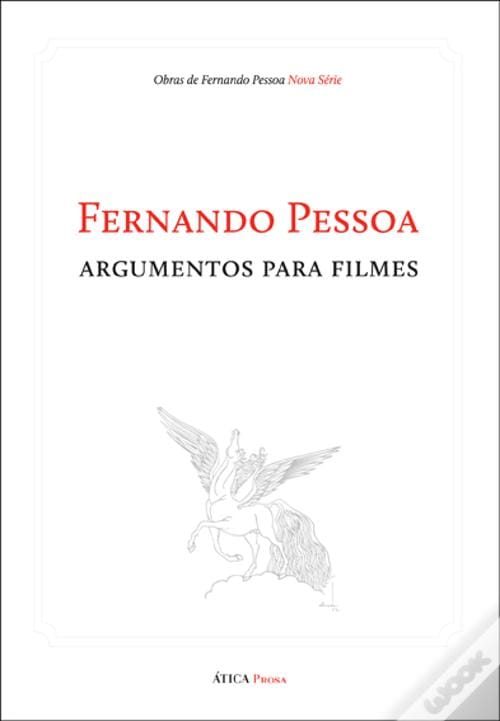 After 1917 and in the 1920s, Pessoa wrote some Film Arguments during the period of silent film, which remained incomplete and unpublished until his death. Published in 2011 by Ática and edited by Patricio Ferrari and Claudia J. Fischer, the writings are mostly in English. The two researchers said in an interview with Jornal de Notícias: "They are 'thrillers'…They are a bit reminiscent of comedies of manners. They always play on changes in identity," which is very characteristic of Pessoa. Among other projects, Pessoa tried to launch a film production company, "Ecce Film," on Rua de São Bento, in the same region where he had lived as a teenager. Based on these bits of information, it is obvious that his Film Arguments constitute an important and incredibly interesting facet, which is still relatively unknown, for rediscovering the relation between Fernando Pessoa and film.
Fabrizio Boscaglia
_
Discover Lisboa & Pessoa, from Lisboa Pessoa Hotel, a themed boutique hotel inspired by Fernando Pessoa.